Job Site Delivery Services
Have guys standing around waiting for product? "Who are you going to call?" Capital Tool! From nails and staples to chalk lines and tools chances are great we have what you want. With our large fleet of well stocked delivery vans, in most instances we can be at the job site before your crew runs out of what you need. No other company is better equipped and more willing to go above and beyond the normal service call to solve problems quickly and professionally. Contact us today to see why Capital Tool is the company above the rest.
* Please note job site delivery requires a minimum order size. Or, find all of our great products in our store located at 7030 Huntley Road Suite D, Columbus, OH 43229 and let our in-house experts assist you with your construction needs.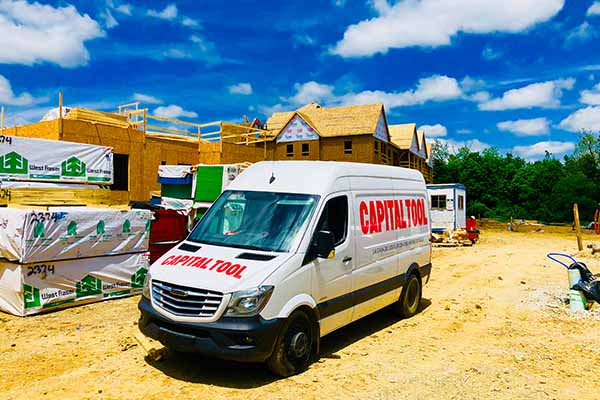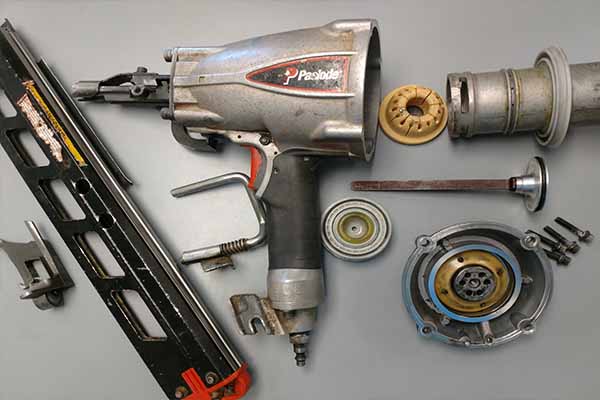 Nail and Staple Gun Repair
Capital Tool can repair most of the pneumatic nail and staple guns in the industry. Our highly trained pneumatic tool technician's repair tools every day and take pride in their work. Whether we picked it up in the field or you dropped it off at our store, our experts will provide a quality repair with a fast turnaround at a reasonable price.
Paslode
Hitachi
Senco
Spotnails
Stinger
Super Drive
.
Compressor Repair
At Capital Tool we sell J-Air portable gas and electric compressors exclusively. We repair other brands with Honda gas engines as well. We understand that compressor repairs are a high priority to our customers. At Capital Tool we make them a high priority too. We take pride in completing these repairs quickly and efficiently. Most of them on the same day! With our Honda certified technicians you can be sure the job was done right.

J-Air compressor repair in Columbus, Ohio.

Rol Air compressor repair in Columbus, Ohio.
For tool and service expertise, Capital Tool is the leader in Central Ohio.
Contact Us / Contáctenos
Se Habla Español!
We will be happy to answer your questions!
"*" indicates required fields