About Capital Tool
Founded in 1982, Capital Tool is a family owned, locally operated nail and staple distributor located in Columbus , Ohio. The founder, Mr. Pete Dole, began his career operating a Senco factory store located here in the Columbus area. After several years of dedication and hard work, Mr. Dole was awarded the opportunity to purchase this operation which then became the beginning of Capital Tool and Fastener. At that time, most framing, roofing and finish carpentry contractors were still using a hammer to drive nails. It did not take long for Capital Tool and Fastener to become a driving force of change in the wood construction industry. Soon the use of nail and staple guns became the norm for construction contractors and Capital Tool and Fastener grew by adding additional manufacturers to bring professional and high quality products to their customers.
Capital Tool, in its second generation of leadership, continues to provide central Ohio with the highest quality products and exceptional service our customers have come to expect. Our professional bilingual staff is trained and motivated to provide the highest standards of customer service, making us the forerunner in the nail and staple distribution industry. Capital Tool is the name recognized as being superior to all the rest. With the dedication and commitment of our leadership and employee's, Capital Tool looks forward to serving our customers for generations to come.
Mission
Our mission is to provide quality products at competitive prices while providing the highest standards of service to the wood construction contractor.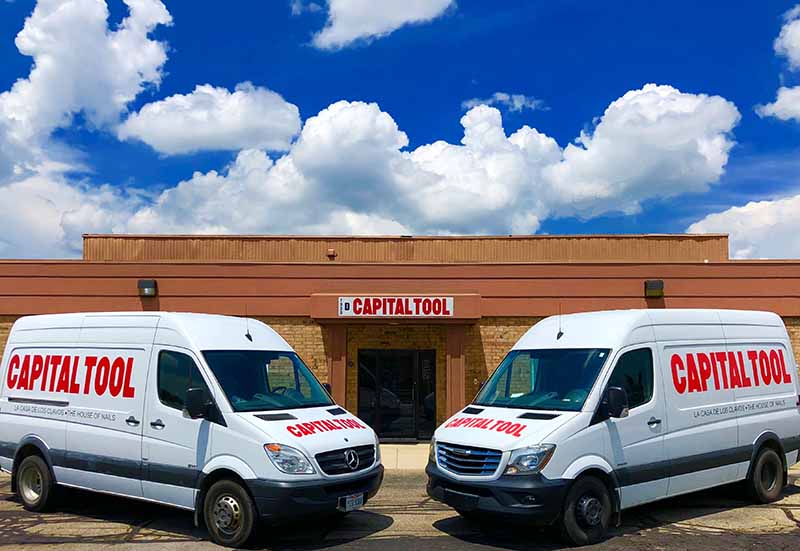 Motto: We've been nailing it since 1982!